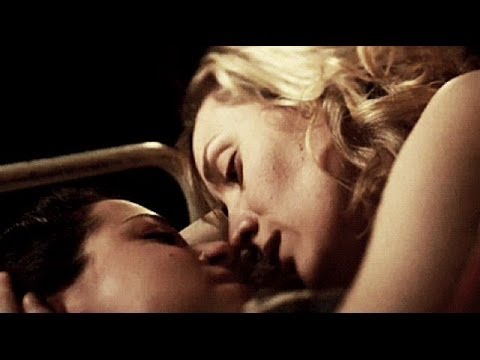 Gemma: Well, welcome back from our SCC-hiatus!
Rasha: Welcome back from summer staycation!
G: I believe that was your staycation. I did not stay anywhere. But welcome indeed!
R: That is true. We're going to do something a bit different today, that will probably become a monthly feature, a sort of grab-bag of: what we've been watching, what we are looking forward to, and what we might predict about the shows we're watching. And also assorted bon mot bon-bons. Do you have a place you want to start?
G: Well, tbh, what I've been watching this summer is primarily Old Favorites, or Slightly Newer Favorites: Parks and Rec, Nurse Jackie, Six Feet Under, and the like. I don't feel like I've been seeing much that's new, although I might be reminded of something as we converse.
R: We both watched Orphan Black Season 4!!!
G: Ooh, yes, that did happen!
R: AND COPHINE LIVES!!!!
G: EFF YES!!!! With a grand romantic lifesaving gesture that involved stripping down, no less…
R: I was kind of excited about Delphine of LOST.
G: Delphine of LOST?
R: Yeah, the end of episode shot where she's camped out in the wilderness on an island with some walky-talkies and a campaign desk? And then she did some MacGyver-y life-saving that was better than anything Jack did for whatserelvinface. I was agreeing with you about the very urgent, utterly necessary lifesaving nakedness.
G: Ahhh, yes. I never watched LOST. But it was pretty darn wildernesstastic
R: In other Orphan Black news, I may have watched an interview with the actress who plays Delphine in which she revealed the magical product she uses on her hair to achieve the magical curls in which we are all entwined.
G: I may need the link to that interview, now that my hair's getting longer.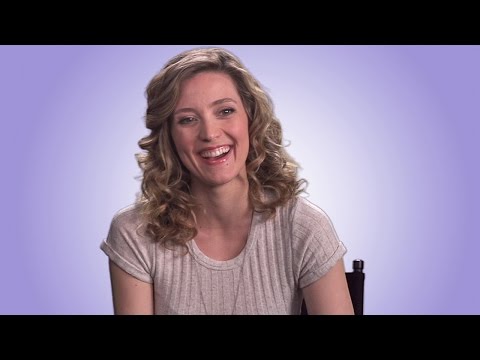 R: The product is Kinky Curly Curling Custard, and it's probably a good sign that it is often sold out at the stores that carry it. I did buy some and I like it!
G: Ooh, I will check it out! Do you think the bearded dude in the secret camp is the Founder himself? Or is that someone who we have not yet met?
R: I think he thinks he's the founder and maybe he is? but rly that dude should be hella dead after a couple of centuries. Maybe he is a member of Peter Thiel's life-extension projects. Btdubs, RIP Gawker.
G: I thought that was the point of him. Oh, yes. <bowing head>
R: You know, with OB, things are never as straightforward as Ancient Founder Lives Two Centuries, Plays Chess With The Two Organizations He Founded, Controls The Lives of Everyone We Know. That would be too easy.
G: This is true. There has to be a woman behind it.
R: Ha! You're actually right. I effin love all their female supervillians who turn out to be vulnerable but still backstabby.
G: Yes. I felt they disposed of Evie Cho a little too quickly, but I suppose The Last Enemy has to be Rachel.
R: Well, we've got three more seasons of this show to look forward to, right? Provided the contracts get renewed.
G: No, they've declared next is last.
R: NOOOO!!!!!! My primal scream is real.
G: I dunno. I kind of like it when people declare endings when they could go on. It means they have a shape for it.
R: I thought they'd planned seven seasons of OB, but if the creators are the ones making the decisions, then I will reluctantly get on board.
G: Tatiana Maslany finally won an Emmy last night! And Kate McKinnon too!
R: Oh, excellent! I can't sit through awards shows, but that is so deserved.
G: Oh, I didn't watch, I was on a train. But I followed it on Twitter. Rami Malek also won for Mr. Robot, which is next on my list.
R: Eh, I watched the first four episodes of it with my resident bear this summer, and… as much as I was excited for what promised to be a much better fictionalization of haxxoring, Bugh. Did not pass the Bechdel Test, rampant White Knighting, and the blond female OTP left me cold.
G: Aw, ratso rizzo.
R: It has its moments, and I want to love Rami Malek, whose fashions IRL are so game, but I just did not.
G: Dang, it's been so talked up!
R: It's very dudely. It wants to be Fight Club the TV show.
G: But Fight Club had HBC, who is way better than a rando blonde OTP. Oh, hey, you know what's over? Rizzoli and Isles.
R: Wow, did they finally have sex?
G: No, they left that to the fanfic writers, per usual.
R: I feel like the two of them waking up in bed together is the only way that show can end. Otherwise, why do we even have a society?
G: Well, they were going on vacation to Paris together.
R: I KNEW IT!!!!
G: So we can dream. Jane took a job teaching at Quantico (maybe we'll see her in Quantico this season if we can bear to watch after they drove the nuclear bomb into the water and everything was okay), and Maura started volunteering at a clinic her birth mom ran and discovered she liked working with living people. Definitely neither left for a man.
R: As it should be. Dude, I could not watch Quantico to the end, even after I was scraping the bottom of my TV barrel to finish some knitting projects.
G: I watched the last episode but skipped about eight to do so. And I didn't miss anything, clearly.
R: That sounds accurate.
G: I did appreciate what Priyanka Chopra said when asked about being a Bond girl. But that didn't appear on Quantico.
R: She sounds great in interviews, but when I see her onscreen she looks like she's filling the pouty babe-a-licious hole left when Katherine Heigl committed career suicide and started doing cat litter commercials.
G: She's a terrible actor. You can say brilliant things and still be bad at acting. But, to be fair to P. Chopra, she is a very good horrified screamer. And very good at pretending she swam across a river with her makeup untouched.
R: Yeah, that was some bullsh*t.
G: If the last episode was anything to go by, that was only the beginning of the bullsh*t. It's like infinite refracted bullsh*t. Wait, Katherine Heigl has a cat litter commercial?
R: SHE HAS A SERIES–HOW HAVE YOU NOT SEEN THIS? The internet has been savoring the sweet, slow burn of Shonda Rhime's revenge.
R: Audible sigh. How is it we lost Kalinda but we get another season of Quantico?!
G: I DON'T EFFING KNOW. Oh, I watched UnReal! That was something else this summer! (The woman who plays Shelby also had a substantive role in S1.)
R: I don't know of what you speak.
G: Oh, it's a show about reality TV producers with Constance Zimmer from House of Cards, and Shiri Appleby. First season was actually wonderful, but the second season was such an unapologetic disaster I stopped halfway.
R: Right! I have heard of this show. Side note: I rewatched Lie to Me while I was sick with a throat infection, and Shelby was also on that as a murdering high school student.
G: Ooh, Shelby gets lots of work. Go Shelby. I actually highly recommend the first season of UnReal. I just equally highly recommend you stop there.
R: I finally watched all of House of Cards, and while Kevin Spacey's Southern Drag still annoys me, I did enjoy the first two seasons immensely.
G: First two are beyond great, I agree. Latter two, not so much.
R: But that show does not pass the DuVernay Test beyond the one scene with Dad and Son cleaning up BBQ joint.
G: Reg E. Cathey is wonderful and nobody ever gives him rich enough material, ever.
R: He was my lifeline through being pissed off at Kevin Spacey. It's so lovely to see Robin Wright in action as the anti-Princess Bride.
G: Robin Wright makes that show. Never have I been so uncomfortable about my attraction to a character.
R: That may deserve unpacking in another session.
G: "Why Are We Attracted to Claire Underwood?" I'm in.
R: We're blogging the season premiere of HTGAWM on Friday!!!
G: We are! I am ready for this.
R: SO READY. Other things we are looking forward to? DuVernay's Queen Sugar, The Fall Series 4…
G: I'm actually kinda curious about the new sitcom with Minnie Driver and the young actor with CP, but I know you don't do sitcoms much.
R: I am rewatching Community with resident bears, and it holds up! I find that comedy often reveals cultural and political differences more than drama or scifi does, and so I find myself having severe allergic reactions to comedy more often than drama, which is more like the pop-music lowest common denominator of human experience.
G: I tried Community and it did not click for me, much as I wanted it to. So many of my friends are fans.
R: You can't force it, but I do enjoy Community. It has its limits, but I appreciate some of what it does. Blanket forts! It also has an amazing memory for its own jokes and brings back guest actors in long arcs, something we appreciate at SCC.
G: We do indeed appreciate that.
R: Example of allergy-inducing comedy: the Christopher Guest mockumentaries are not as funny to me now as when I was a teenager.
G: I haven't rewatched them in a long time, but I would.
R: I said the same thing about the Guest movies, and it's why I watched Best in Show last night. Did. not. hold. up.
G: That's sad. But yes, I agree on the political score. I really am enjoying the ABC slate of "literally we are the only people who cast multiple POC in lead roles on network" comedies.
R: I know you're also looking forward to DuVernay's A Wrinkle in Time!
G: OH AM I! They just cast their Meg; I was secretly hoping it would be Quvenzhané Wallis, but the kid sounds exciting.
R: I saw!
G: Also, Luke Cage is coming!
R: And since you told me about Archie Panjabi taking a recurring role on Blindspot, I guess I have to look forward to watching it… because I will eventually watch it, whether I am excited about it or not.
G: Exactly. I will watch Archie Panjabi everywhere she goes. I actually watched a huge career retrospective of her, which means I have watched some baaaaad films for that woman's sake.
R: Someone cast Archie Panjabi as Bond. Just do the right thing, humans. Ok, till Friday!
G: Till Friday!